It's the most popular room in the house
Whether you are looking for recipe designs, food, or just general items that belong in the kitchen, you are sure to find what you are looking for! Grab a cup a coffee (or tea!) and stay a while!
I love making cookies for the holidays.
Sure, it can be an all day project, but the creativity in the decorating and the challenge to use up ALL cookie dough before I eat it all makes it totally worth while!
I hope you enjoy making these cookies as much as I did!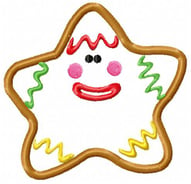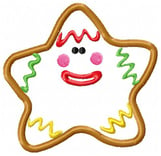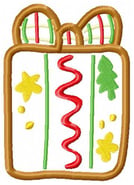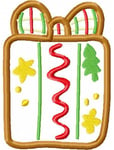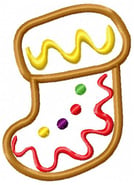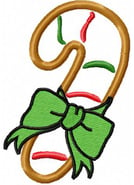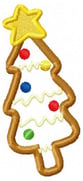 Applique Holiday Cookies $5.00
Each recipe was made for the 5 x 7 inch (130 x 180 mm) hoop
Roasted Turkey Recipe
Design measures 5.09" x 6.46" (129.3mm x 164mm) $3.00
Mashed Potatoes Recipe
Design measures 5.09" x 6.44" (129.3mm x 163.6mm) $3.00
Classic Stuffing Recipe
Design measures 5.09" x 6.45" (129.3mm x 163.8mm) $3.00
Pumpkin Pie Recipe
Design measures 5.10" x 6.46" (129.5mm x 164mm) $3.00
Pecan Pie Recipe
Design measures 5.09" x 6.43" (129.3mm x 163.4mm) $3.00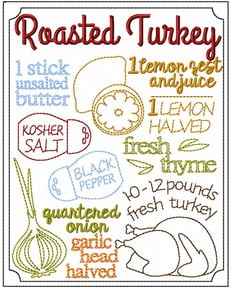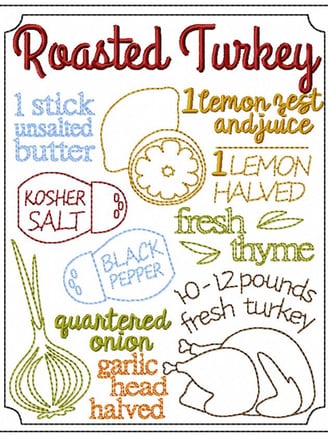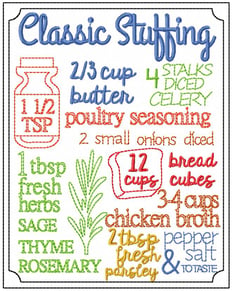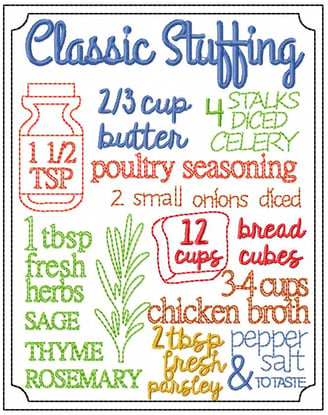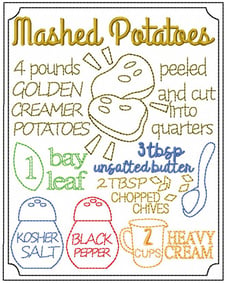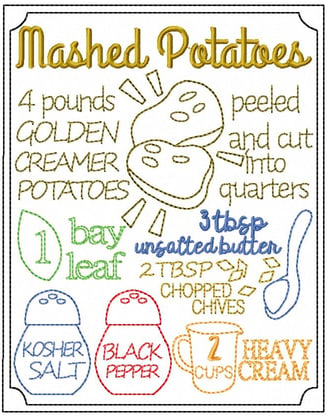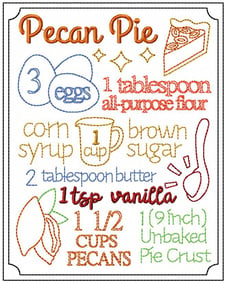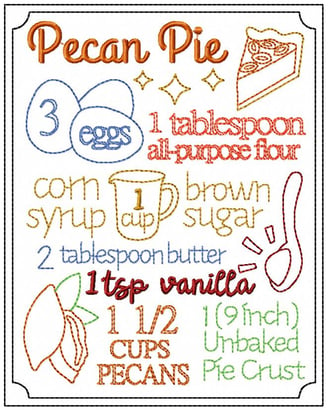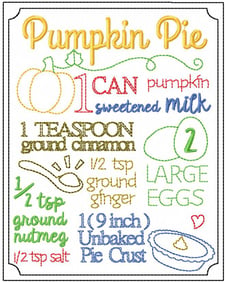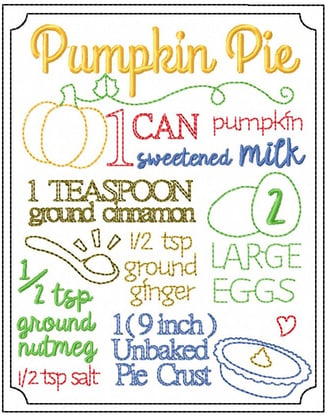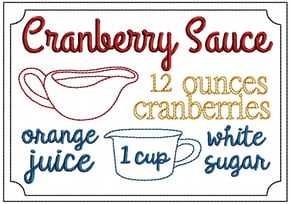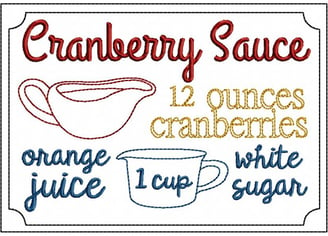 Mix and match your meal to create the ultimate dinner...or gift.
I am getting hungry just reading over these. Are you?
Cranberry Sauce Recipe
Design measures 6.45" x 4.53" (163.8mm x 115mm) $3.00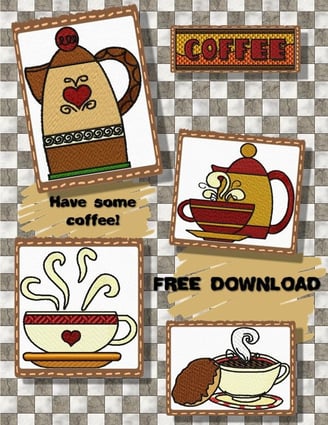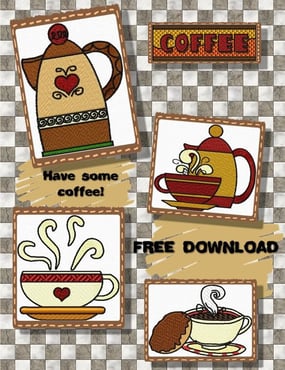 I see you found the kitchen.
In my home the kitchen always seems to be the gathering place. Coffee and tea are always at the ready. While you are here, why don't you sit down and enjoy a cup or two or coffee or tea?
Enjoy your visit, and I am glad for the company!
Files are zipped and include .dst, .hus, .pcs, .pes, .jef and .sew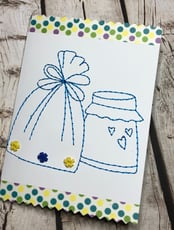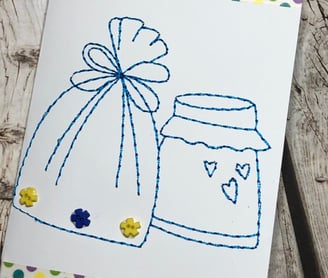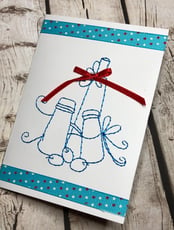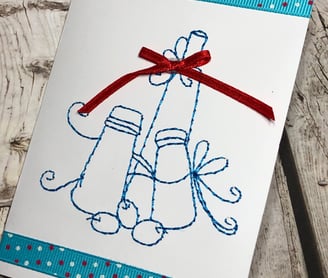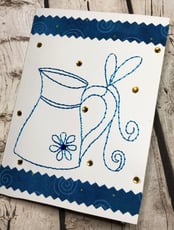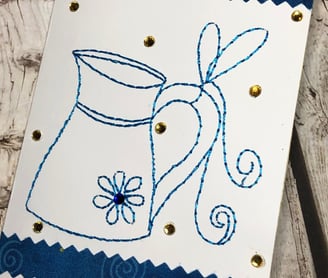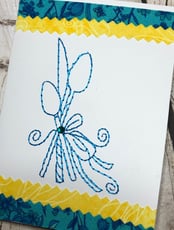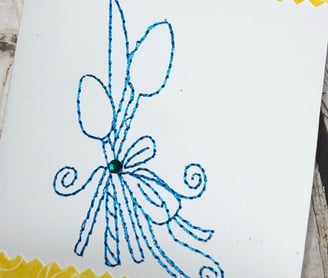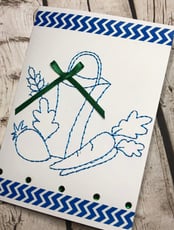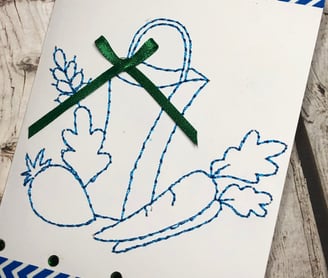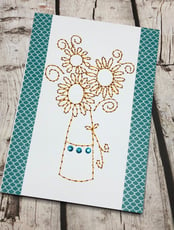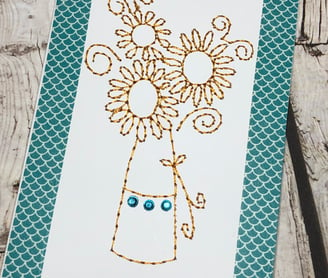 These are digitized to stitch on Cards! Check out some of the free designs below and stitch them out on cards.
Bluework Kitchen $3.00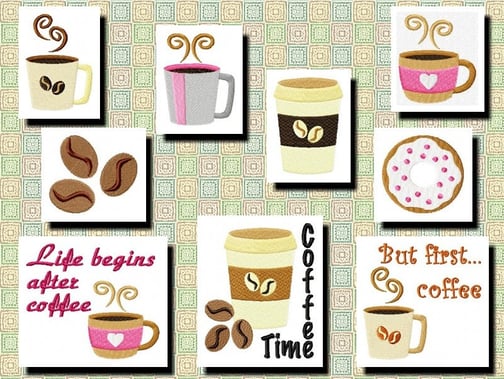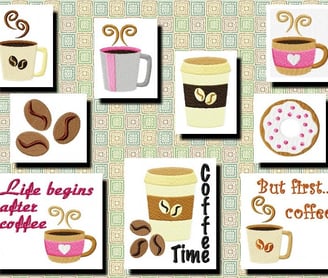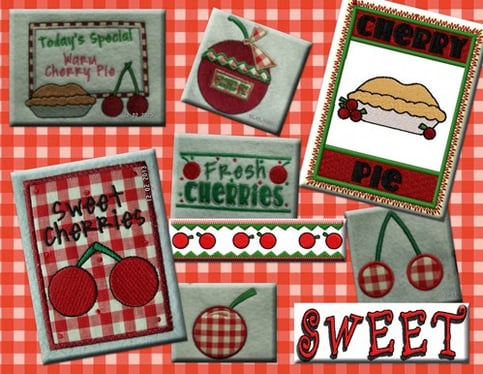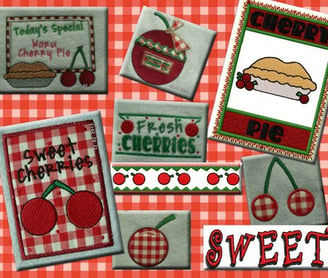 Artwork from Whimsy Primsy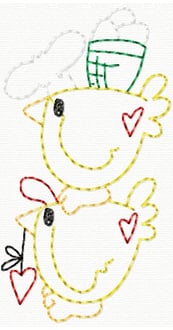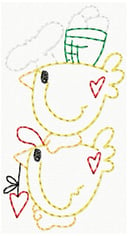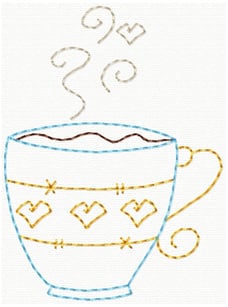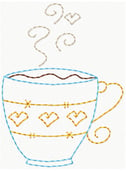 Kitchen Chickens! How cute is that.
Stitch these chicks out on card stock OR fabric to complete your project.
This design was digitized for a card application. Create a recipe book cover, make an invitation to a cookout... just have fun with it!
Kitchen Chickens LLBAB05 $1.75
Hey! This one is FREE!!!!
Try out my designs made for cards to see how they stitch out. Just hoop a piece of stabilizer - I have used all types. Lay the card stock on top of the stabilizer. (do not hoop the cardstock). I cut my card stock to fit the hoop so it does not get bent.
Happy Stitching!
Cup of Coffee LLBAB06 FREE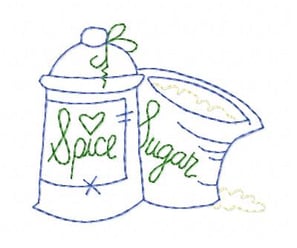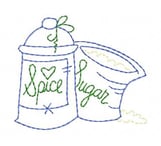 Sugar and Spice and everything nice?
Sure! That's what Hyfis are made of! hee hee
Another fun design digitized for cards. Make a recipe card, or a card to attach to a house warming gift.
Sugar and Spice LLBAB13 $1.75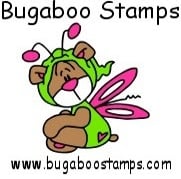 Late night snack!
How about a hot dog?
(ignore the fact that my food is lying on the floor)
I turned mine into magnets for the fridge.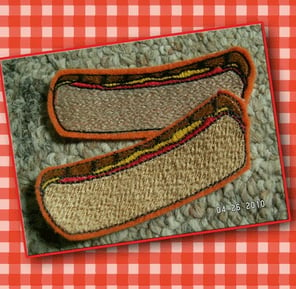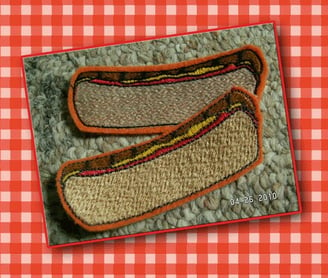 Original artwork purchased from digiweb studio and modified with permission.
I found some cute cherry borders that I plastered all over my kitchen...curtains, towels, aprons, potholders..... I am just going crazy with these cherries!
You can go crazy too, for only $5.00 for this set!
You can totally redecorate your kitchen, and someone else's too!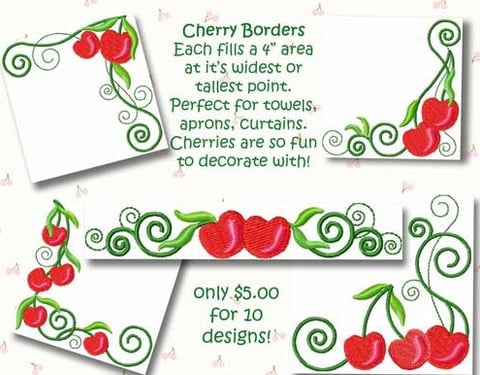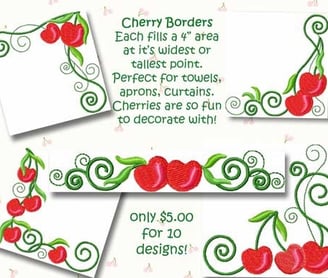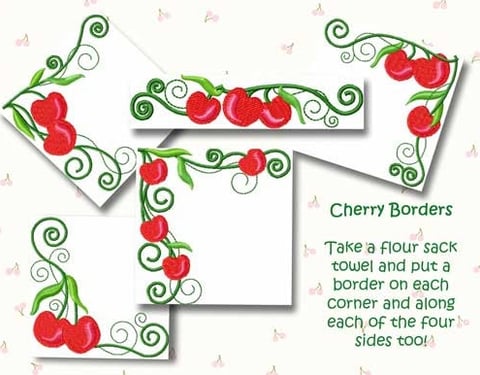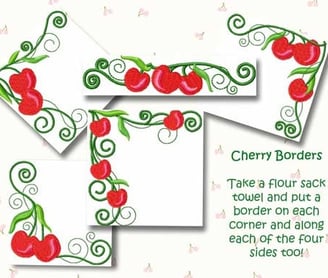 Cherry Borders only $5.00