Get your buttons and stickers out. Grab some ribbon and fancy scissors.
Click on each card single to be directed to that design. Some cards are offered as a set, some are for sale right here on this page and some are FREE!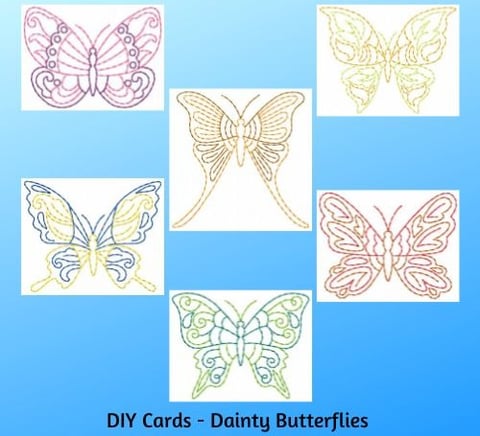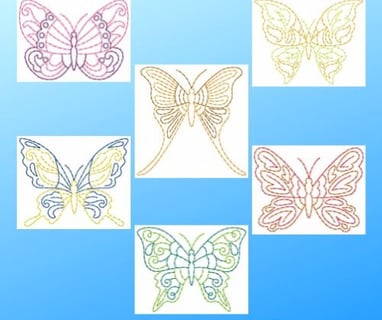 This is a great set of everyday cards. Each butterfly stitches out in just a couple of minutes, so that last minute card is quick and easy!
DIY Cards - Dainty Butterflies $3.00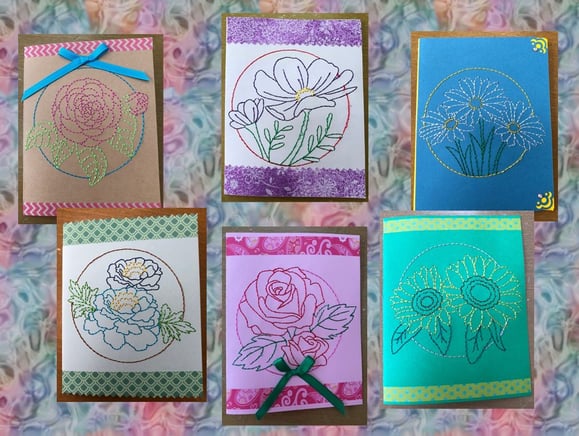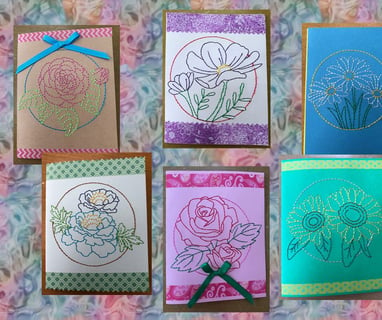 These floral Circles are perfect for any occasion. Whip up a batch and you will be ready when you need a card. No need to go to the store to buy one, and the receiver will be amazed at your talent. Give it a try! What are you waiting for?
DIY Cards - Floral Circles $3.00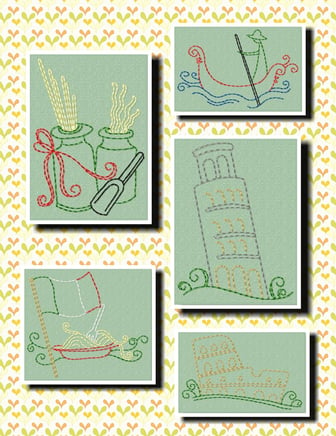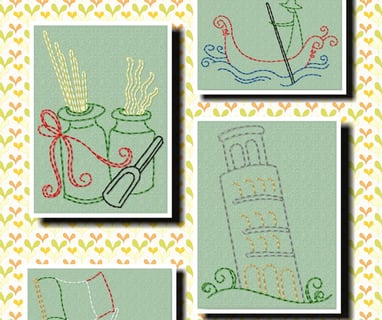 Quick and easy with an Italian theme. Make them into cards!